There's a very good reason why bathroom renovation shows deliver some serious wow factor. A good redesign can completely transform your house, adding value to your property and making it a more beautiful place to be. That said, the process of doing up your bathroom can be a long and tedious one, and can also be the cause of hidden costs and problems coming to the surface. A bathroom renovation should always be done with the advice and knowledge of an interior designer by your side. Connecticut's premier Interior designer, has the experience and knowledge to get you that wow factor.
There is so much that goes into a bathroom remodel that, unless you are a professional who does this day in and day out, then all of the nitty-gritty details, options, processes, and decisions are all going to sound like a foreign language to you. When you take on a new bathroom project, it is worth having a working knowledge of what to expect and the things you will need to consider. This will likely make a huge difference in the weeks and months when the work is being done, and could make the difference between a nightmare renovation and a pleasant one. Here is our small collection of tips on how to survive a bathroom refit; you'll be happy knowing that you are going into battle prepared!
Know how much a remodel will cost
Before going into any project, it is important to know what your budget is, and to put into perspective how far that will realistically stretch. The size of your bathroom, the quality of the materials you plan on using, and whether or not you will be doing some of the labor yourself, will all come into the final cost. A professional interior designer would be able to give you a general estimate on how much fixtures cost.
Think about converting your bath to a shower
If you don't take baths, but have a bathtub, it is a huge area which is going to waste in your bathroom. Converting it to a shower would be very cost effective. You will be making use of the space already there. You most likely, won't have to spend money on rerouting the plumbing. Perhaps you are not sure. Or who is someone who takes the occasional bath but prefers to shower most of the time. If you currently don't have children, but are planning too, it may be worth keeping a bath, as this will make bath time that much easier in the long run!
Plan the right height for your sink
Typical countertops are between 32 and 34 inches high. You will need to consider how much your basin will add or take away from this height. If you have a sink which will sit on top of your counter, you will need to make your counter lower. The overall height will provide you with comfort while you clean your teeth or wash your hands.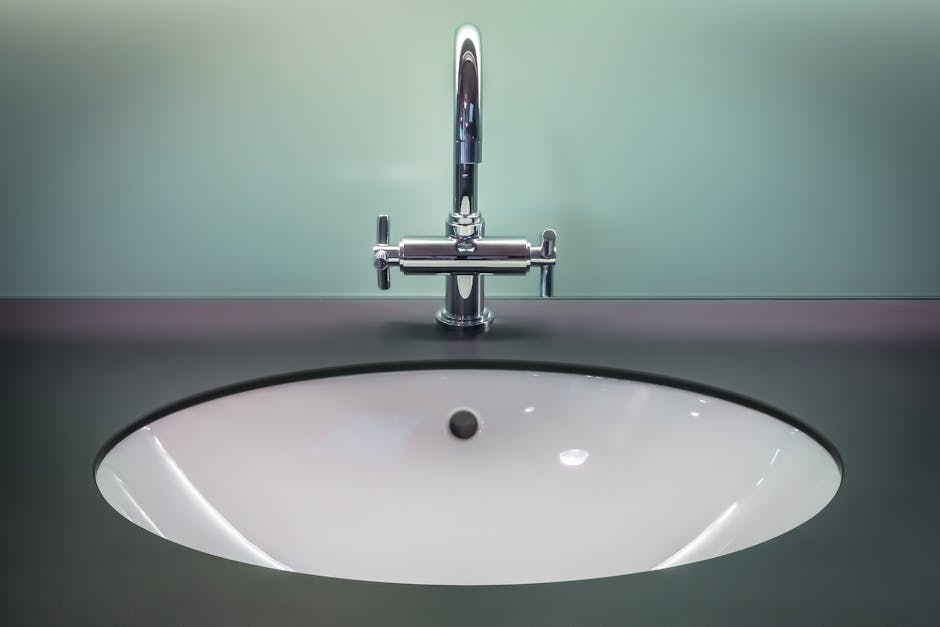 Don't make the toilet the first thing you see
If you ask a bathroom designer for their top tip, this will likely be the first thing they say. Bathroom doors often get left open. Walking by and seeing the toilet isn't the most attractive thing to be looking at! If you are aiming for a spa-like feeling in your bathroom and have the space, try hiding the toilet behind a divide or by keeping it off-center.
Consider leaving old finishes
The very fact that you are remodeling your bathroom means that you want a fresh look. However, old can be rebranded as vintage. Saving you time and money in the long run. For example, in some older homes, the bathroom tiles may be difficult to remove. Usually set within some hefty concrete or grouting. In this instance, it can be long and expensive to take these off, re-plaster the wall and cover the tiles again. It may just be easier to invest your time and money in sometime more worthwhile. A wall of vintage tiles can be a great talking point! However, if you really hate them, then it's probably just worth splurging out and getting exactly what you want!
Understand bathroom dimensions
Knowing a few key measurements, such as the size of a standard bath, and how much space a toilet requires, will help you plan and remodel that bit easier. Showers and vanities, shelving space and storage for towels, all need to be accounted for upon measuring.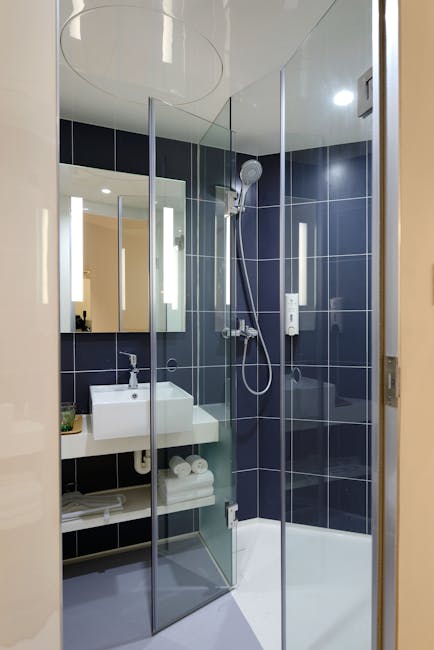 Consider a corner sink
If your bathroom is small, it is worth thinking about using less conventional space for conventional items. Consider traffic problems because of where the door or shower swings open. You may want to consider tucking your sink away in the corner to free up some of that valuable space.
Don't be afraid to splurge during a bathroom renovation
Because bathrooms are usually in small spaces, a couple of expensive items can give off the feeling of luxury. Before you decide that you will only be spending the bare minimum on materials for your bathroom, do your research.  Look at materials for wall and floor coverings, as well as counter tops.  These are on the higher end of your budget and spending spectrum. You might find that adding one or more of these is actually well within your budget.  Allowing you to feel proud of the space that you have renovated.
Check your tile size
Surprisingly, that 12 x 24-inch tile you bought, might not exactly fit to its specifications. Most tiles are sold in millimeters. The quoted size might also be taking a grout joint into consideration. Meaning, your new tile is actually much smaller than you need it to be, which can affect your whole design!
Install the toilet yourself
Getting in people to do the hard work can cost money, and if you are trying to save a little bit then putting in some hard work yourself is one of the best ways to do this. Installing a toilet is one of the easiest ways that you can get involved. It only takes about one hour of your time.  Another cost saving tip for a bathroom renovation is to paint the bathroom yourself.
This post is a collaborative effort and may contain relative and relatable affiliate links. All opinions are our own and for informational purposes only.