The kitchen is one room in the home that really needs to be done right.  A great kitchen adds value, looks impressive and is practical too. You need space and storage to be able to cook for a busy household and entertain guests, so investing in the kitchen is always worthwhile. However a new one can set you back a significant amount of money.  If that's not a possibility, (or you don't need a complete replacement), then a renovation instead may well do the trick. If you're selling your home, it will make it look more appealing to buyers.   It will look nicer and allow you to properly enjoy your home. Here's how you could go about creating a budget conscience kitchen.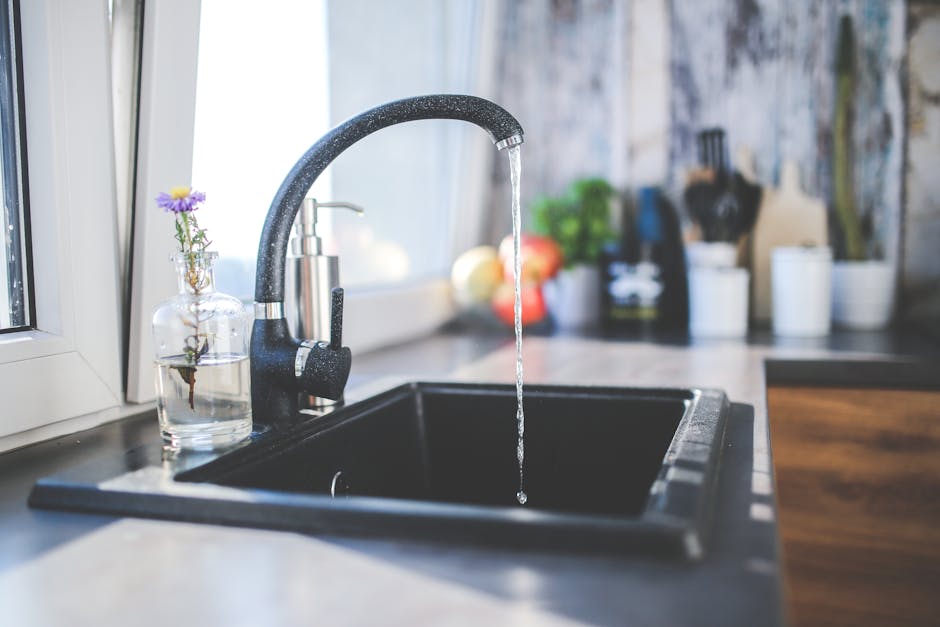 Clear It Out
It's a good idea to clear the entire area, so you know what kind of space you're working with. If there's a lot to move and you have furniture like a dining table and chairs or even an extra sofa in the kitchen you could put everything into storage units . Give everywhere a good clean and work out what you plan on doing with the room.

Design By All About Interiors
Repaint or Replace to Cupboard Doors
If your cabinet doors are made from solid wood, you are able to sand these down and re-paint them whatever color you like. This can transform a dark wood or dated pine kitchen into a cool toned gray or modern white one. Completely changing how the room looks. While you can buy paint for laminated doors, you may be better off replacing them entirely. New door fronts and handles bring a fresh new look. Making it appear like you have a brand new kitchen for a fraction of the price.
Add Some Modern Fixtures
One thing that takes a kitchen from basic to expensive looking is the fixtures, and fitting that are used. Old taps for example can look cheap and outdated, just switching them out can make a massive difference. A completely new sink can be a good move, especially if yours is worse for wear. Nice cupboard handles, lighting and a heated towel rail and all things that will boost the aesthetic.
Put Down Some Tile
Floor tiles are always the best choice in budget conscious kitchens. They're easy to clean and last for a really long time. Over time they can become chipped or cracked. You may find the color no longer works for the space. Getting new floor tiles put down can be expensive. If you're looking to do things without breaking the bank, consider Porcelain or Ceramic over Natural Stone.   By the way, if you're need a tiling service in the UK, take a look at Arran Construction.
Update Your Accessories
Finally, the finishing touches are what will bring the space to life. You don't want to clutter the kitchen since there's already a lot going on. A few key pieces will do the trick. Some cute pots brimming with growing herbs, brightly colored tea towels, a clock and a wall hanging will all make the kitchen look more personal.  
All About Interiors has over 17 years experience in remodeling budget conscious kitchens.  If you're in the Connecticut area, contact us for an appointment.
This post is a collaboration and may contain relevant and relatable affiliate links. The opinions are our own and for informational purposes only.