Whether you're ready to put your house on the market, or you want a refresh for your living space, simple home renovations are a great way to retain or even increase your home's value. Though some renovations can be a huge undertaking, you might be surprised to know there are simple ways to give your house an upgrade without losing your wallet or sanity.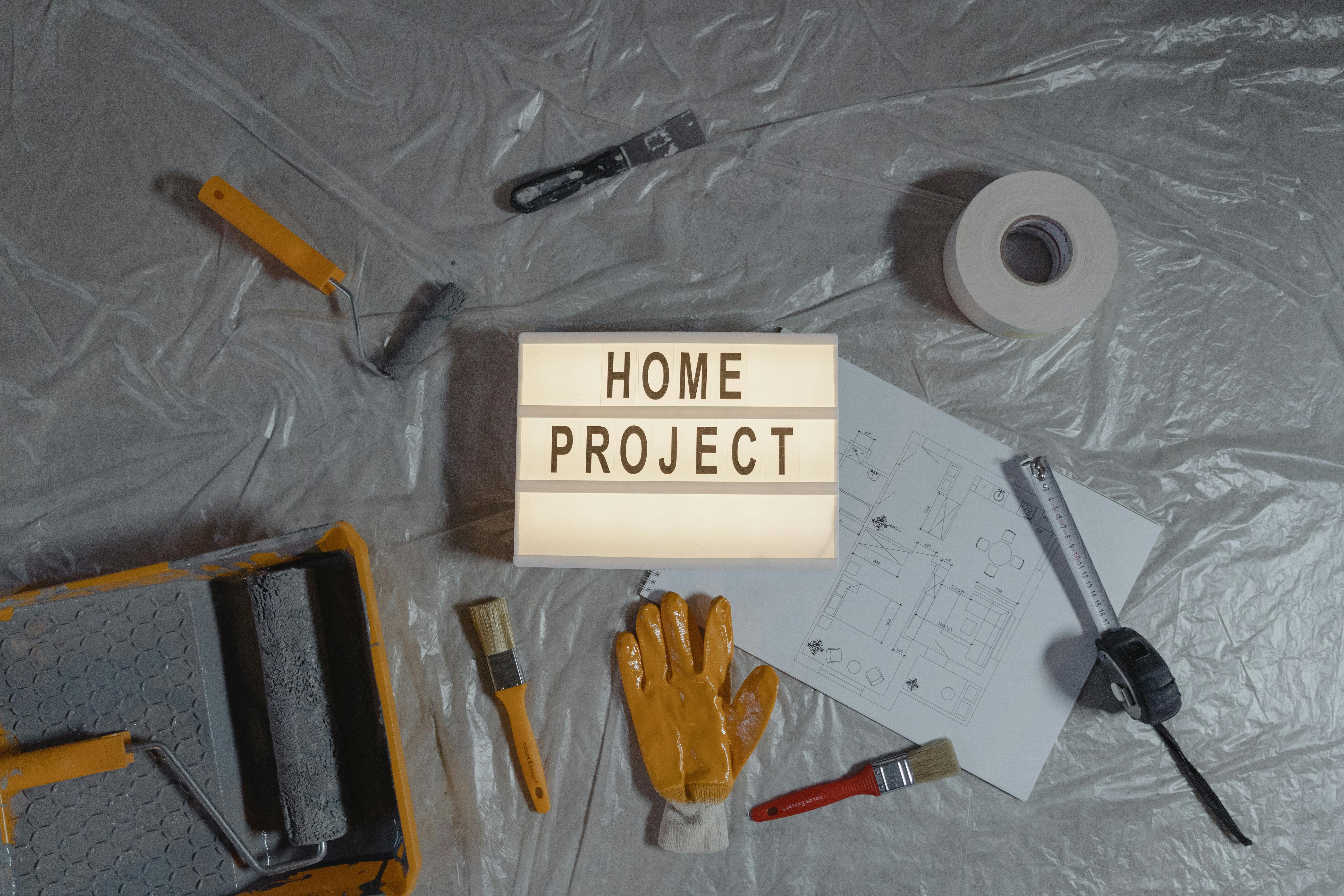 Painting The Interior Of Your Home
There's nothing like a fresh coat of paint on your walls to give your space a completely new feel. This is an easy way to upgrade your interior while keeping up to date on interior decorating trends. What's more, if you find that you're not completely sold on the colors you've chosen, it's easy enough to paint over with a different color that suits your taste.
Tip: If you don't want to paint your walls, but would still like a fresh pop of color or coat of paint, you can paint your ceiling for an unexpectedly impactful interior boost.
Adding Trim To Mirrors
If you have mirrors without frames in your home, whether installed or hung, giving them a frame gives an instant boost of sophistication. If your bathroom mirrors have no borders or trim, this is a great way of upgrading your interiors. In any case, you'll find giving them a trim helps define the space in a far more elegant way.
Here is some inspiration and instructions on how to make this easy upgrade.
Adding A Leaf Guard For Gutters
Not only will gutter guards save you from the hassle of having to clean leaves out from your gutters, but they can also add a visual upgrade to your home as well. There is a wide variety of gutter covers so that you can find the right one for your home and eliminate the hassle of constant maintenance, especially if you have nearby trees. Rain gutters are an essential addition to your home,
protecting it from water damage and ensuring proper drainage during heavy
rainfall.
Replacing Your Entry Door
Add an instant facelift to your home with a new entry door. This makes a huge impact and there are plenty of styles to choose from so you're sure to find a door that fits your home's needs.
Replacing Your Garage Door
Your garage door is a significant part of your home's exterior, so keeping it updated and in good repair is integral to making sure your home is up-to-date and keeping its value. If your garage door is outdated or in need of repair, your home's value will be compromised. Replacing it is a fairly simple home renovation that goes a long way in boosting your home's value.
Trimming Your Windows And Doors
Just like trimming your bathroom mirrors, adding a touch of elegance by framing your windows and doors is a simple home renovation that goes a long way in upgrading your interior.
Update Your Light Fixtures
Outdated light fixtures can make your home interior feel tired and old. Bring your light fixtures up-to-date and you'll certainly see the light on why this simple home renovation is simply a must for increasing your home's value. Want to maximize the value of this project? Choose fixtures that lean more toward classic and simple instead of trendy so that they can better stand the test of time.
Update Your Flooring
New carpet, tile, or wood flooring is an excellent way to give your home a refresh while increasing its value. In the past few years, the marketplace has been flooded with beautiful tile and laminate options that look like a wood floor but are easier to clean and incredibly durable. There are also stain-resistant carpet options that keep the ground you walk on looking fresh for years to come. There are many tile installers who will be able to give you the look you want.
Restoring Original Hardwood Floors
If you have original hardwood floors, it will be well worth your time to restore them to their original glory. Hardwood floor restoration is an excellent way to boost your home's value. Not only will it add beauty for you and your family to enjoy, but if you're ready to put your home on the market, you'll find that it serves as a major selling point.
Painting Light And Plumbing Fixtures
Do you feel like your light fixtures would be fine if it were just for that outdated brass finish? You can paint them to bring them up to current styles. Save yourself the trouble of buying and replacing all new light fixtures. Updating your fixtures will bring a refreshing new look to your home. You can learn about these simple home renovations here.
Update Your Fireplace
Even if you don't use your fireplace, it's often a focal point of your living space. Refreshing the mantle or the surroundings can transform the room. Adding beauty for years to come. This doesn't have to be a large undertaking, either. You can paint the mantle or the surroundings. Update your brick with stone veneer or you can even paint it.
Here are ten fireplace makeovers to inspire you.
Add Trim To Your Windows And Doorways
Just like adding a trim or frame to your mirrors, adding trim to your windows and doorways instantly elevates any interior with a splash of sophistication. These simple home renovations, when done correctly, will add continuity and style throughout your home's interior. Want to go all out on this project? Consider adding window trim to your home's exterior to further boost your curb appeal.
Any simple home renovations put into your home will pay off. Your enjoyment and pride of ownership for years. Or making it an easy sell to buyers whenever you put it on the market. Either way, enjoy, let your creativity flow and have fun while bringing your home up to date.
This post is a collaborative effort and may contain relative, relatable affiliate links. All opinions are our own and for informational purposes only.